How to Choose the Right CPAP Machine
Author: CPAP Club Date Posted:25 June 2020
Need a new CPAP machine?
Wondering what CPAP Machine you should buy?
It helps to know what key features to look out for to ensure that you get adequate treatment for your sleep disorder. The following buying guide will assist you in choosing the machine that best suit your specific needs.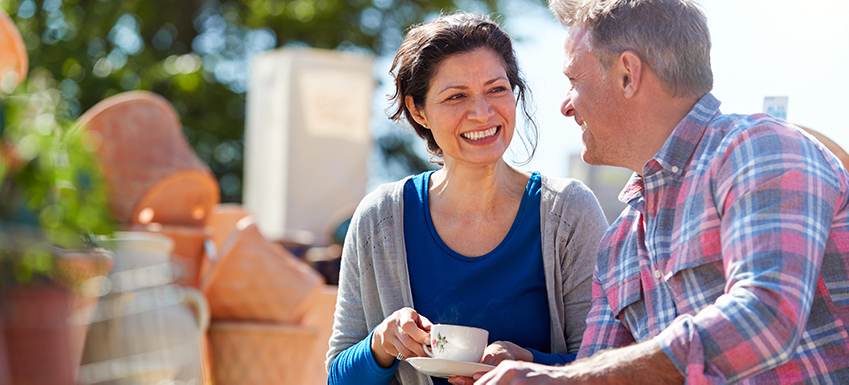 Features to Consider:
Comfort
One of the most important factors in getting a good night's sleep is comfort. Before buying a particular model of CPAP machine, you should make sure that it has all the features that you require. Certain functions might be more or less significant to you, so you need to think about the things that you would like your CPAP machine to do, like does it have:
An easy to use patient menu
Access to your sleep data
Improved humidification
Heated tubing
Ramp feature
Quiet machine motor
Unique therapy for Women, or compact travel devices
Intuitive Patient Menu
Most CPAP users report that they would just like a simple patient menu, where you can simply press start and getting going with your treatment. And, a patient menu that provides you with feedback on your therapy every morning and makes it easy for you to change comfort settings to suit your needs.
Accessible Sleep Data
With modern CPAP machines you no longer need to bring in your data card to a provider to download your sleep results. For example, all ResMed AirSense 10 CPAP machines come equipped with wireless connectivity*, so your sleep data can go directly to the CPAP Club support team and to you through the myAir app. With myAir you can see how well you slept the previous night from your computer or smartphone. myAir even sends you tips on how you can improve your sleep and helps keep you motivated on your sleep therapy journey. Click here to find out more about myAir.
*Wireless communication depends on network availability. This service is not automatically provided, you must request and authorise CPAP Club to access your data.
Improved Humidification
New CPAP machines now come with built-in humidification, are easy to clean, re-fill and assemble. The AirSense 10 CPAP machines offer consistent humidification throughout the night, with no condensation or 'rain-out' in the tubing. The ClimateLine Air heated tube with Climate Control technology is designed to maintain the temperature of the air from the humidifier through the tubing and to your mask for a more comfortable experience.
AutoRamp
Why not make using CPAP as comfortable as possible by using a Ramp feature. The Ramp allows your CPAP pressure to start out low and gradually, over the course of up to 45 minutes reach your recommended pressure for CPAP therapy.
The ResMed AirSense 10 range have the added feature of sleep onset detection. This starts by delivering a low pressure for greater comfort and then, after detects if you have fallen asleep and it will gradually increase the pressure to your prescribed setting.
Auto Start
The AirSense 10 CPAP machines have a SmartStart feature, which allows the machine to start the airflow as soon as you breathe into your mask.
Quiet Operation
Older CPAP machines can tend to be a bit noisy at about 70 decibels. Although today, CPAP machines can still make noise, in-comparison to past models they are now whisper quiet at under 30 decibels.
For example, the AirSense 10 CPAP machine has a sound level of 26.6 decibels and gets great reviews from users for its quiet operation. The AirSense 10 machines use a quiet Easy-Breathe motor to make for a peaceful sleep environment for you and your bed partner. It is not only quiet, but it is also one of the best CPAP machines on the market today offering all the features you might need.
Fixed versus Auto Machines
There are two main types of CPAP machines available – fixed pressure and auto-adjusting CPAP machines. One is not necessarily better than the other. The right kind of CPAP machine depends on the severity of your sleep disorder, as well as your personal preferences and comfort.
Auto pressure machines automatically adjust your machine pressure on a breath by breath basis. This provides you with the ideal pressure and comfort throughout the entire night. Click here for more information about our range of Auto CPAP Machines.
Fixed pressure machines deliver the one constant pressure throughout the entire night. Click here for more information about our range of Fixed Pressure CPAP Machines.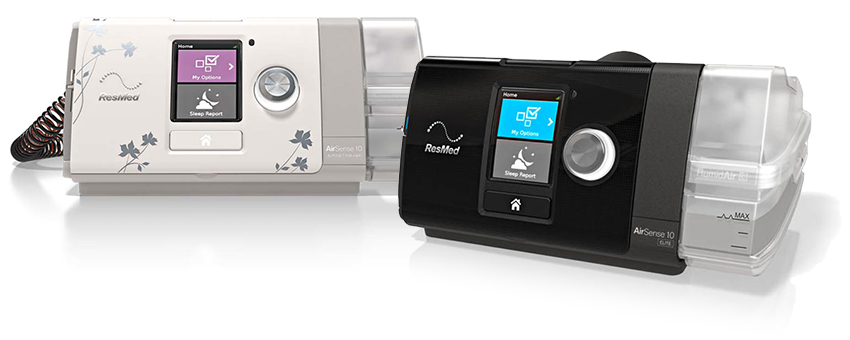 For Her CPAP Machines
Research shows that sleep apnea in women is different to sleep apnea in men(1)
Nearly 40% of newly diagnosed sleep apnea patients are female,(2) and until now there has never been a therapy designed specifically for women. The AirSense 10 AutoSet for Her is the first CPAP machine designed specifically to treat the female specific characteristics of obstructive sleep apnea and deliver lower pressures throughout the night. The AirSense 10 AutoSet for Her offers a unique and tailored therapy solution for women.
(1) Lin CM, TM Davidson and S Ancoli-Israel. Gender differences in obstructive sleep apnea and treatment implications. Sleep Med Rev, 2008. 12(6):481-96. (2) US Sleep Market Measures.

Consider a Travel CPAP Machine
Convenience and portability are important factors that you want to think about.
Things to consider about travelling with CPAP:
The size and weight of the CPAP device
Can it be set in Auto or Fixed pressure modes?
What masks is it compatible with?
Do you get a travel case and accessories?
What Batteries and/or Re-charging ability does it have?
The AirMini is a premium quality, compact travel size CPAP machine. It operates in CPAP (fixed pressure), APAP (automatic) and APAP for Her modes all within the one machine. It is compatible with a range of ResMed masks and can be used with either mains or battery power. For more information about the AirMini and AirMini Packages click here.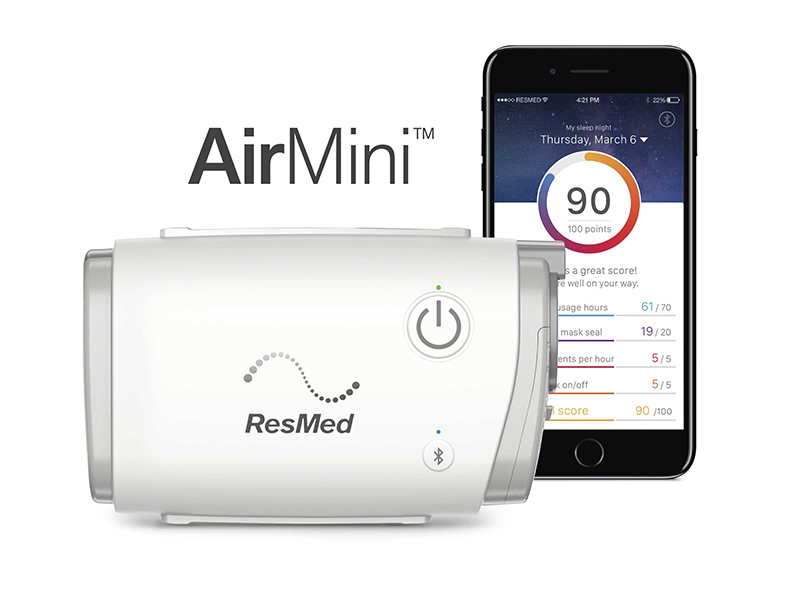 So, what CPAP machine should I buy?
As you can see, the best CPAP machine for one person is not necessarily the best CPAP for another. But knowing what to look for in a new CPAP machine puts you in a good position to select a machine that will effectively treat your sleep apnea and prevent any complications to your long-term health.
If we can be of further assistance, please contact us at CPAP Club
Auto Pressure CPAP Fixed Pressure CPAP Travel CPAP CPAP Packages