BMC G3 C20 - Low Cost, High Quality Fixed Pressure CPAP
The G3 C20 Fixed Pressure CPAP with integrated humidifier and heated tubing is the latest and most advanced premium CPAP device released by BMC.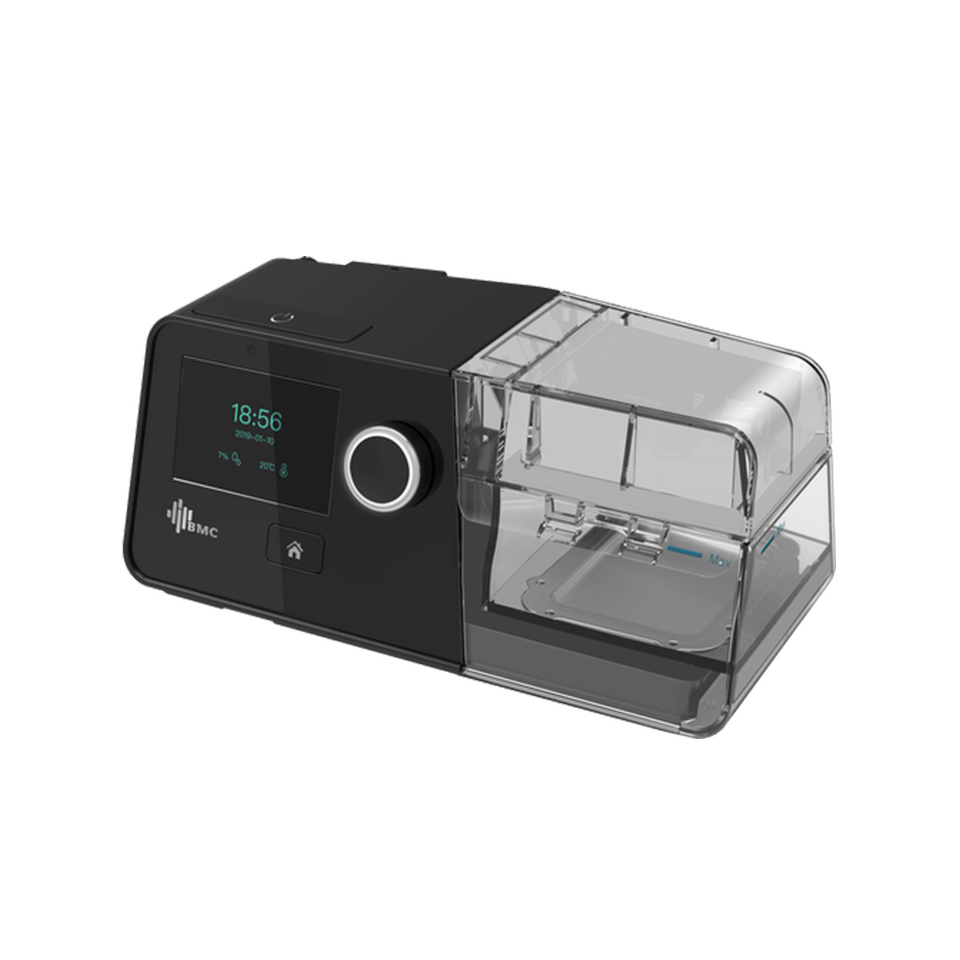 The G3 series CPAP offers advanced features, superior quality and is a cost-effective option for treating sleep apnea. This G3 Fixed Pressure model offers many of the features from the G3 Automatic version, but without the auto-adjusting pressure therapy.

G3 C20 CPAP comes in a sleek black shell. As well as its advanced features, it also offers quiet operation with noise reduction technology.
The G3 Fixed Pressure device features an easy to use interface design with real-time data display and Intelligent Auto settings that allow the device to adapt to both the user and their environment.
The BMC G3 C20 has auto-humidity control and an option to pre-heat your humidifier. The humidifier has 5 different heater settings you can adjust to your requirements in the patient menu.
The G3 series C20 also has an innovative push water chamber, which is easy to use, and water can simply be added without having to remove the water chamber from the device.
The G3 C20 CPAP machine has an Auto-Ramp feature that senses of you are awake or asleep. And it also has smart Auto-adjusting pressure treatment based on pressures from your 5 previous nights of use.
The BMC G3 series Fixed Pressure CPAP comes with RESlex exhalation relief with three comfort settings, making it easier and more comfortable for you to exhale.
The G3 C20 CPAP has a real-time leak alert for your mask and tube and it also has a handy reminder function to let you know when it is time to change your accessories.
Accessing your sleep data on the G3 series CPAP is quick and easy. You can view your sleep data either on the CPAP machine display screen itself, or via and app which allows you to remotely access to your sleep therapy data on your smartphone.
The PAP Link app allows you easily access to your sleep therapy data on your smartphone. When the CPAP device is switched off a QR code is automatically shown on the screen. This can be scanned by the BMC PAP Link app.
Or there is an optional WiFi module, where your home care provider can access and download the data for you.
The BMC G3 Fixed Pressure device will show information such as your compliance hours, AHI, leak rate and it also has central apnea detection. So, tracking your sleep data has never been easier!
The G3 series C20 CPAP comes standard with detachable humidifier, heated tubing, carry bag, SD card, fine-particle filter box, and a 5 year manufacturer warranty on the CPAP machine.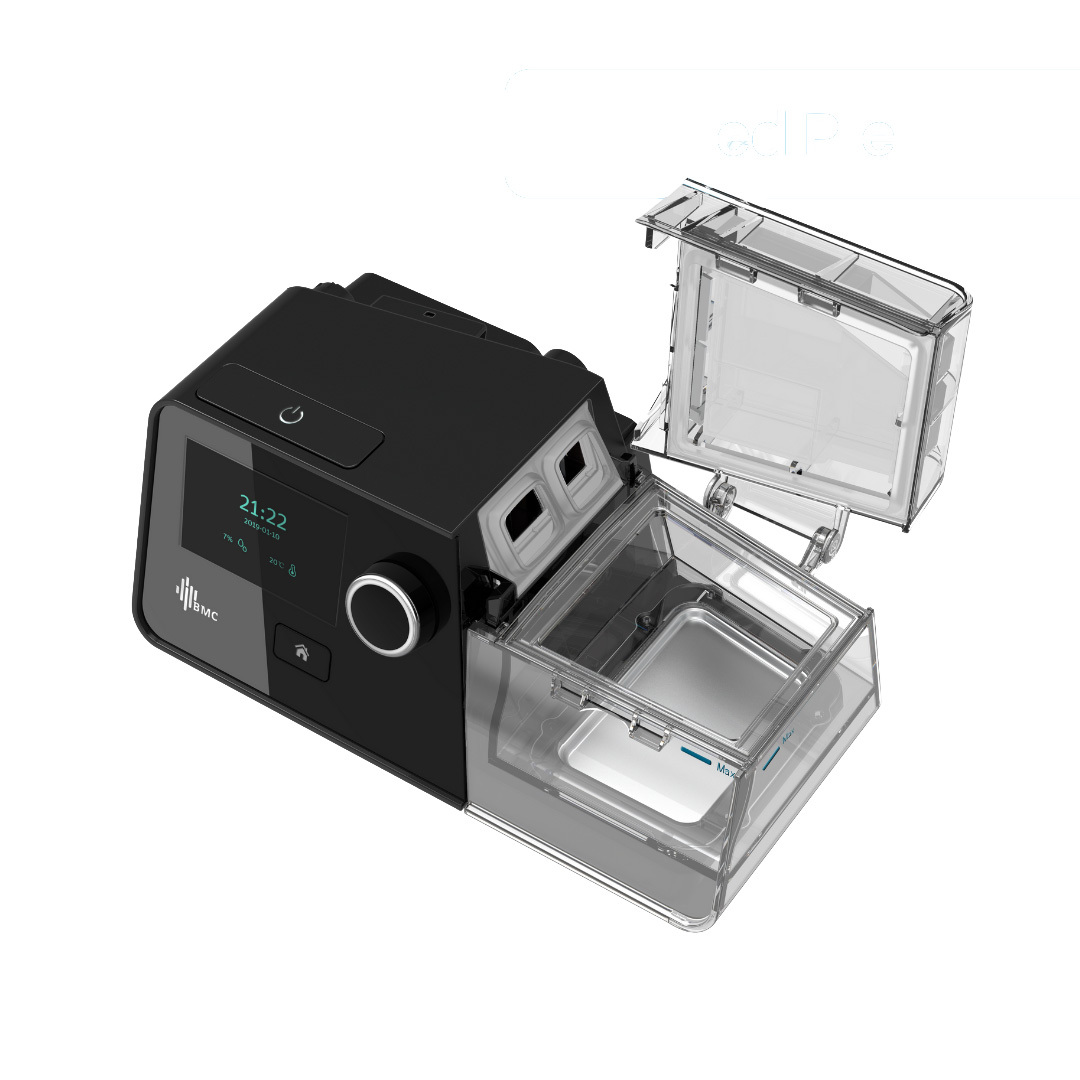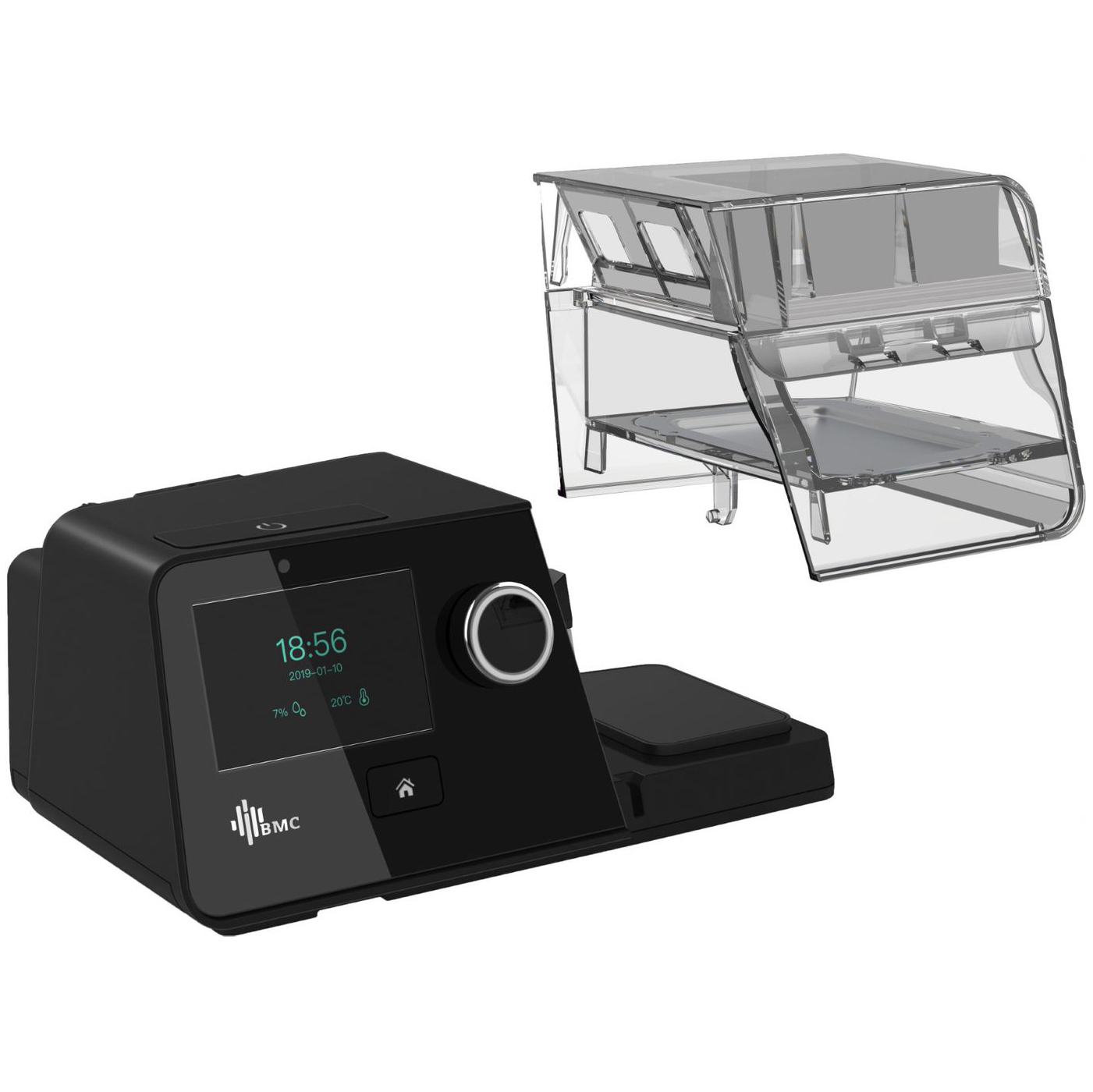 BMC G3 CPAP Features:
Sleek Black shell
Super Quiet Operation with multi-stage noise reduction technology
Optional Smart CPAP-Adjusting Pressure Treatment based on pressures from the previous 5 nights of use
Auto-Humidity Control
Pre-Heating Humidifier option available
5 heater settings on heated humidifier and heated tube
Auto-Ramp feature senses the patients Sleep/Wake State
RESlex – with three comfort settings – (Drops pressure on exhalation to make breathing easier)
Central Apnea Detection
Real-time alert for tubing/mask leak
Accessory Change Reminder function
Fine-Particle Pollen Filter and Silencer (6 month life)
3 methods of sleep data access including:
o On screen display
o PAP Link mobile app available for QR code data access
o WiFi – optional module (data available to homecare provider only)
5 Year Manufacturer Warranty
Optional Accessories:
SPO2 Oximetry Sensor
WiFi Module
The BMC G3 C20 Fixed Pressure device is a great affordable CPAP therapy option to help fix your daytime sleepiness, snoring and other obstructive sleep apnea symptoms and health risks.
To find out more information about the BMC G3 C20 Fixed Pressure CPAP click here.