New F30i Full Face Mask
Does your Full Face Mask leak when you move? Are you waking up with red marks on your nose?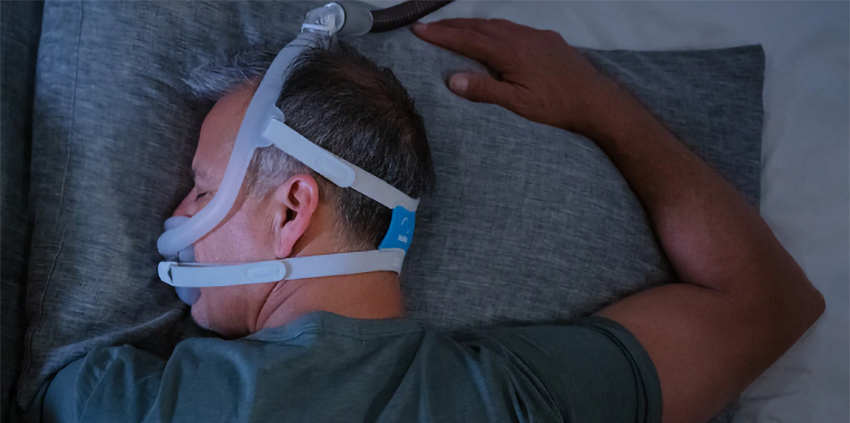 Designed with freedom and comfort in mind, the ResMed AirFit F30i delivers Full Face Mask performance with minimal facial contact.
The AirFit F30i uses an over the mouth, under-the-nose cushion, instead of the more traditional Full Face cushion that covers the entire nose and the mouth. This innovative new mask represents the next generation of Full Face Mask technology.
Some of the key features are:
An UltraCompact cushion designed to provide a wide field of vision
The under-the-nose design reduces red marks and discomfort on nasal bridge
Whisper quiet – makes minimal noise
A top-of-head tube connection to move more easily
360 degree quick release elbow for easy connection and disconnection
Soft, open-edge headgear designed for comfort
Optional soft wraps can help add extra comfort on your cheeks
Magnetic clips(1) so the mask is quick to put on and take off
Fewer parts – easier to clean
Gives you visual freedom – you can wear your glasses or read a book!
Gives you physical freedom – you can sleep on your side!
Who is the AirFit F30i for?
require a Full Face mask, but want less contact on your face
have nasal bridge sensitivity
sleep on your side
breathe through your mouth
wear glasses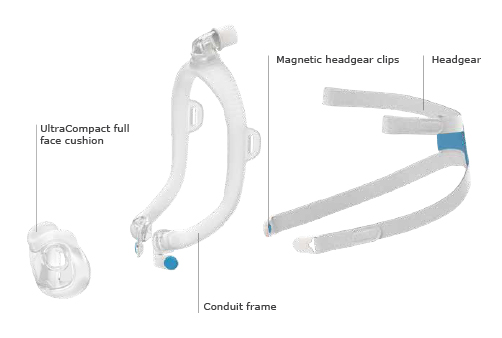 Please Note: This mask is compatible with all CPAP machines except for the ResMed AirMini.
If you are feeling discomfort or you just want to try something new, then the ResMed AirFit F30i mask may be a great option for you.
If you are not 100% happy, the AirFit F30i has a 14 day money back guarantee!