Get CPAP Machines, Masks, Replacements and Accessories
Delivered to Your Door Australia wide!
At CPAP Club we make updating and replacing your CPAP equipment easy....
CPAP Club unique Parts Finder will take you straight to the items you need for any machine or mask
See the Replacement Parts tab in all our mask and machine listings for easy navigation
We are not just a product sales team!
We have experienced sleep experts who can answer your questions on the best equipment for you and whether to repair or replace your equipment.
Don't go back to feeling exhausted, keeping your partner awake or feeling like falling asleep on the job!
Get everything you need in one place to keep your CPAP equipment in tip top condition.
Claim your equipment through participating private health funds
All warranties and guarantees are serviced within Australia
Checkout using our interest free payment terms with ZipPay and ZipMoney
Authorised stockist for ResMed sleep apnea products

Sign up to our Newsletter for maintenance, usage tips and great online store specials!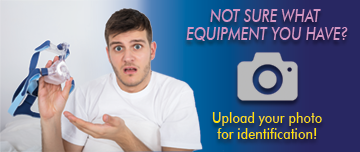 CPAP Club Membership
Register & Receive a FREE Bonus Gift with Every Order!



Unboxing CPAP
Getting to know your SleepStyle
Evora - The Intuitive Cap Fit Design